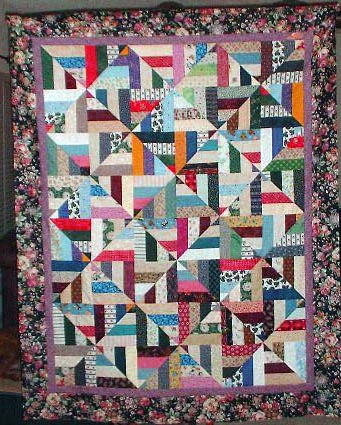 Strip Twist Quilt
Scrappy edition! I know you've got a box of scraps leftover from your rushed holiday quilt making. Quiltville.com has some great scrappy patterns. Let's put those to work!
Strings
Strips

Need help on organizing your scraps? Get some tips here!

My scraps are currently housed in a rolling bin with plastic drawers. I also have a hatbox that I use when I need to tote around my crumbs to quilting bees and things and don't want to take my entire scrap store with me.