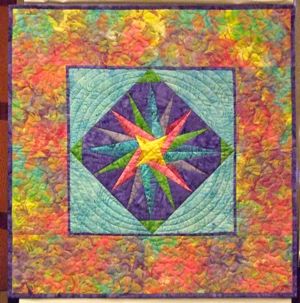 In honor of my upcoming trip I thought I'd share a pattern inspired by islands!
Carol Doak Belize Quilt 30″ x 30″ – paper pieced
PDF Instructions with printable template 
I've never paper pieced anything in my life but this makes me want to try it!  I love mariner star patterns and this one is so colorful.
Not sure how to do paper piecing? Leah Day created a very useful video on how to get started with paper piecing: