A few weeks ago I bought some new Accuquilt Go! dies and didn't get a chance to try them out until last night. We put on the latest episode of True Blood and I pulled out all my stuff. I love my rolling cart that all my Accuquilt Go! stuff sits in now! I found it at a yard sale for $15 and thought it was the perfect thing. I have a large bin of scraps behind the doors.
The large pile of strips are 2.5″ and the small stack are just the 1.5″ ones that I cut (I didn't do that many of that size). It was so fast and easy! I must have run back and forth to my fabric closet at least twice to pull out more quarter and half-yard pieces of fabric to run through the cutter. As a bonus I got some strings on the end to make more fabric bowls with! You'd get those anyway when you squared up your yardage.
I use a fair amount of 2.5″ strips of fabric with my scrap quilting so I knew the 2.5″ strip cutter would be handy. You can make your own jelly rolls too! It's much faster rolling it through the machine than cutting it with a rotary cutter. I also picked up the 1.5″ strip cutting die because I do use a lot of Bonnie Hunter's patterns and she likes that size strip. It's my hope to one day tackle the Perkiomen Dreams quilt that is made with 10,000 different squares of 1″ size scrap fabric. The quilt is gorgeous and I know it's lots of hard work but beautiful when finished.  (Pattern for this quilt is found here in Scraps and Shirttails 1)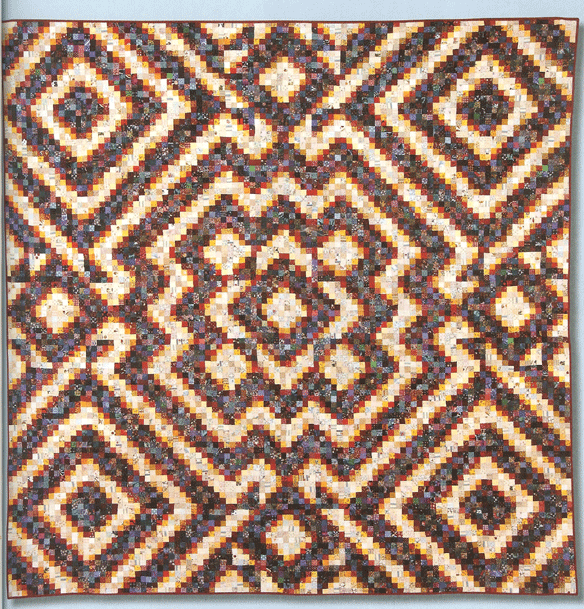 Perkiomen Daydreams by Bonnie Hunter, pattern in Scraps and Shirttails 1
So early tomorrow morning I leave for Tallahassee to visit my parents. I'm packing up my sewing machine, laptop, mic, Basil, and I'm limiting myself to one project on my trip. I decided to take Orca Bay Part 6 with me so I can work on Ohio Star blocks. I looked through my Flickr feed and couldn't find the latest photos of the blocks I had completed so maybe I never took any! When I get back I hope to at least have the dark blocks finished.
I got a new lens for my camera so I took some test photos! Some of the images are blown out due to the cloudyness and the lighting that time of day. I still think I got some cute ones.
And lastly – this one was taken with my iPhone last night after Byron crawled up into my lap to cuddle.